This is a complete English translation for the 4Gamer.net article for Chuhou Joutai 2 from Japanese. The original article's name is Danmaku Shooter Chuhou Joutai 2 to Release in the Summer of 2021. Demo set for release on March 5th.
---
Erie, Pennsylvania-based Drillimation Systems has announced a sequel to the top-down shooter with a strong handmade feel, that being Chuhou Joutai 2: Paraided!, and is set for release in the summer of 2021.
The previous game, Chuhou Joutai, released in May 2020, is set in the fictional country of Kozan has the aim of defeating an extremist group known as SPASDOT, who aims to overthrow Kozan's royal government. The story centers on the player becoming a soldier of a defense corp, taking on the role of Susumu Takajima, and fights alongside the heroine Kagami Ochiai, a member of a youkai tribe.
The first game was modelled after 1980s arcade games and was a very colorful experience that had players sneaking past complicated patterns, and was characterized by the hand-drawn art and Famicom-style 8-bit BGM.
The sequel will be inheriting the basic gameplay and world of the previous work. The new trailer introduces the story through a single cutscene, where Driller is invited to a summer festival held in Kozan's capital Kozankyo where Kagami Ochiai's mansion is located due to the achievement of defeating SPASDOT. Their figures are also drawn.
Although no new gameplay elements are mentioned, the story and artwork mixed with jokes show some evolution.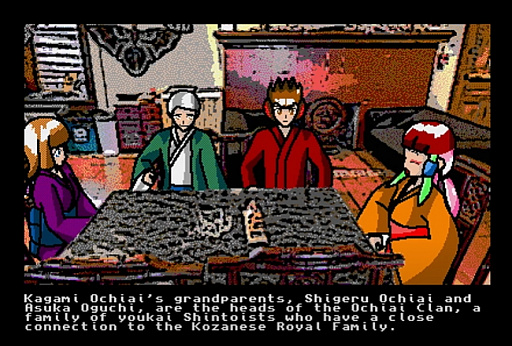 Drillimation Systems is currently soliciting investment on Patreon, a monthly crowdfunding service with no goals or deadlines.
We will keep an eye on the progress on the development of the series, which has a sense of respect for Japanese culture, such as the Japanese translation of the previous work, which was done entirely by himself, and that they call themselves Drillimation Systems Co., Ltd. That's right.